Date Me | Armand Cognetta

Hi! I'm looking for a life partner, and I made this page as an easy touchpoint for friends to share or perhaps for the right person to find me :)

tl;dr
Monogamous, 35, straight, male, scientist/athlete/founder looking for someone smart, ambitious, family-oriented, and kind.


Me giving a wedding speech
Me
For my (somewhat all-consuming) day job I run a biotech start-up called General Proximity, which I founded to develop next-gen induced proximity medicines for high-impact disease areas—oncology, neurodegeneration, and longevity. Here's my professional blurb and some of my published research if you're curious.

Outside of work I spend a large portion of my free time trying to combine my love for the outdoors, endurance sports, and hanging out with friends. This usually manifests as me signing up for a couple of races every year and then instigating a bunch of my friends to do so as well so I can have training buds/not die, or doing things like planning skiing and backpacking trips. I love being outdoors, but I'm also just as happy sitting on my couch reading, writing, or learning.

I'm generally a minimalist (except when it comes to gear, bikes, and productivity/journaling software) and tend to enjoy simpler things—spending time with my family, beautiful sunsets, good meditations, the sound of the ocean at night, music and poetry and theater that make me feel alive, deep conversations, race camaraderie, and cooking delicious meals with friends (or maybe you 😉).

I probably spend too much time working or thinking about work or just having work anxiety, but it's something I'm working pretty hard to fix.

You
Love life and are a high-enthusiasm/high-energy type of person.

Probably love at least one of these books.

Are also excited about finding a potential life partner and building a family.

Lean towards moving back to the East Coast and/or living closer to nature in the longer term.

Are smart, ambitious, kind, and warm.

Are someone I can learn from!

Dealbreakers of Various Importance
I'm mostly vegetarian. I don't care if you eat meat but I have a preference for people with healthy, mostly plant-based diets too.

Having children is super important to me. I have two amazing siblings and many wonderful cousins. My mother and father are both half-Italian and come from families of six and eight respectively, and I've inherited both their love of food and of big families. I'd like to have at least three children, so if that's a dealbreaker for you we're unlikely to be a good match. Definitely open to surrogacy though.

I have a strong preference for clean, open, neat, and well-organized spaces (and people).

Pics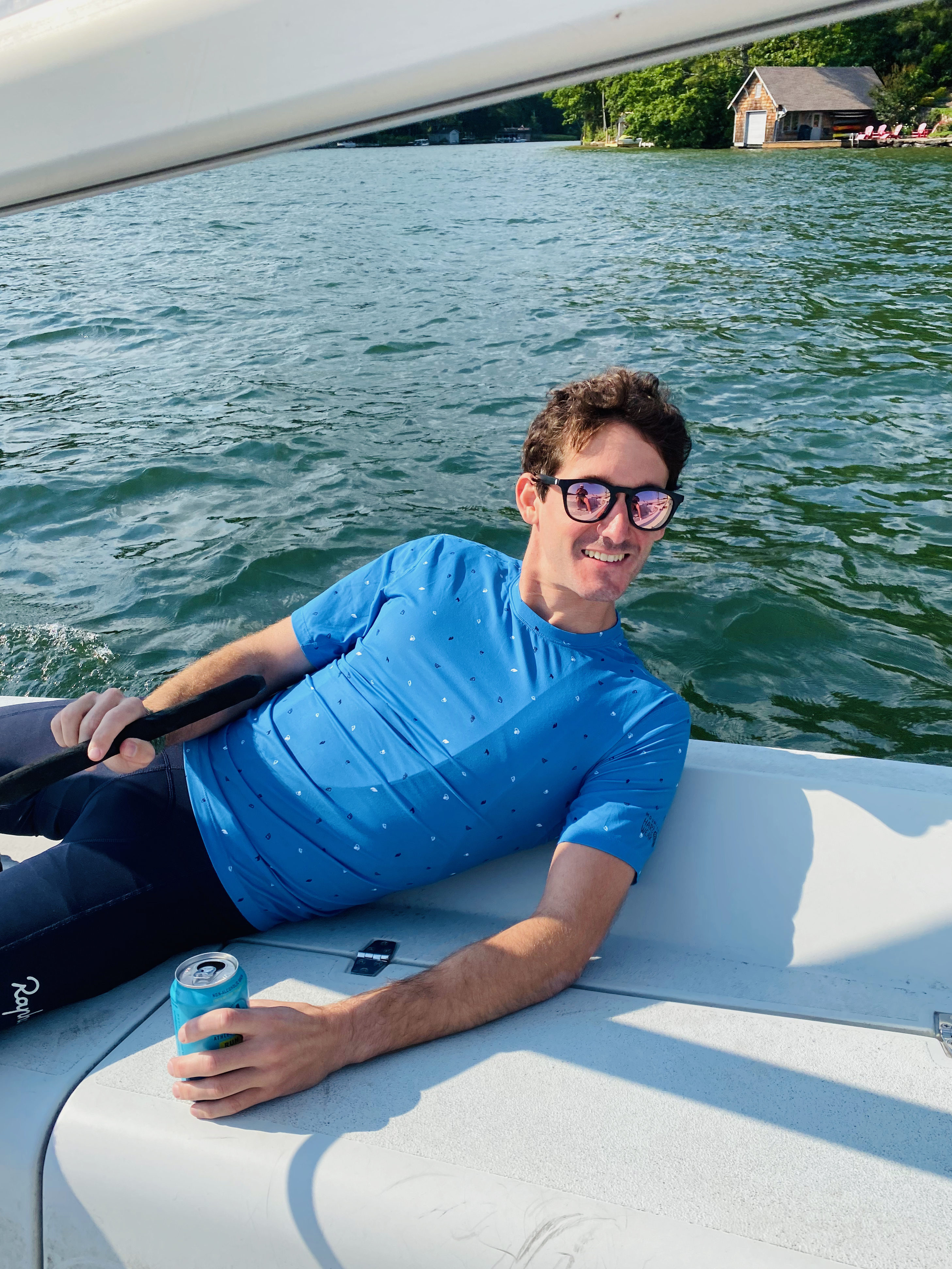 a picture of me from last summer. In the middle of a bike/sail/swim triathlon 😀
a picture of my mom and me at a cousin's wedding a few years ago
frands
some fam
a picture of me skiing
trail run at 11,000 ft
a picture of me in the Santa Cruz Ironman 70.3 from September '21
officiating my brother's wedding 😊
The only calibration that counts is how much heart people invest, how much they ignore their fears of being hurt or caught out or humiliated. And the only thing people regret is that they didn't live boldly enough, that they didn't invest enough heart, didn't love enough. Nothing else really counts at all.

—Ted Hughes
Feel free to shoot me a message on goodreads 🖖🏼
(or on IG if you must)